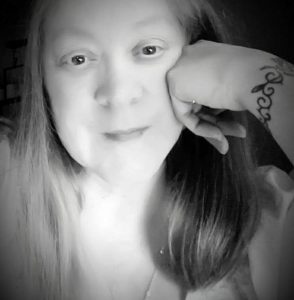 I have lived my whole life with an eye and heart to see and feel the beauty that speaks to the soul, be it though, art, music, nature or poetry. My parents were avid readers and inspired the love of written language in me. From a very young age my Mother read poetry to me and I loved the melodic sound of her voice as the words tumbled from her tongue. I have been writing poetry for over fifty years.
I have always been close to the ocean, my power place. Both as a child and through my adult years I have lived close to and been lulled by the ebb and flow of moving water, gull caw and siren song. So, you will find much of my work both poetically and artistically centered there.
Since retiring from a career in early education, art predominant, I have thrown myself into developing my craft through classes, workshops and fulltime dedication. Influenced by the natural world, my work is focused on color and allusion, be it in painting with words, music, alcohol ink, acrylics, watercolor or mixed media.
~Lou